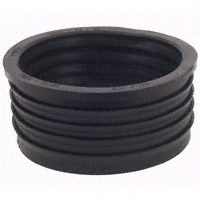 Part Number: 6208524
Seal against infiltration and exfiltration. Connects material or material transitions. Approved by SBCCI, BOCA and UPC. Conforms to applicable parts of ASTM C443, C425, C564, and D1869. Connects SV CI Hub to Sch. 40 DWV plastic.
WARNING: This product contains chemicals known to the State of California to cause cancer and birth defects or other reproductive harm. Click here for more information.