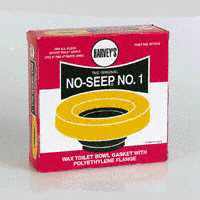 Part Number: 6141006
For installing closet bowls. Horn fits 3" and 4" waste lines. Stainless, waterproof; impervious to vermin, odors, gases and acids. Bacteria free. Makes positive, permanent, sanitary closet bowl seal. Will not dry out or deteriorate. Meets Fed. Spec. TT-P-1536A.
WARNING: This product contains chemicals known to the State of California to cause cancer and birth defects or other reproductive harm. Click here for more information.